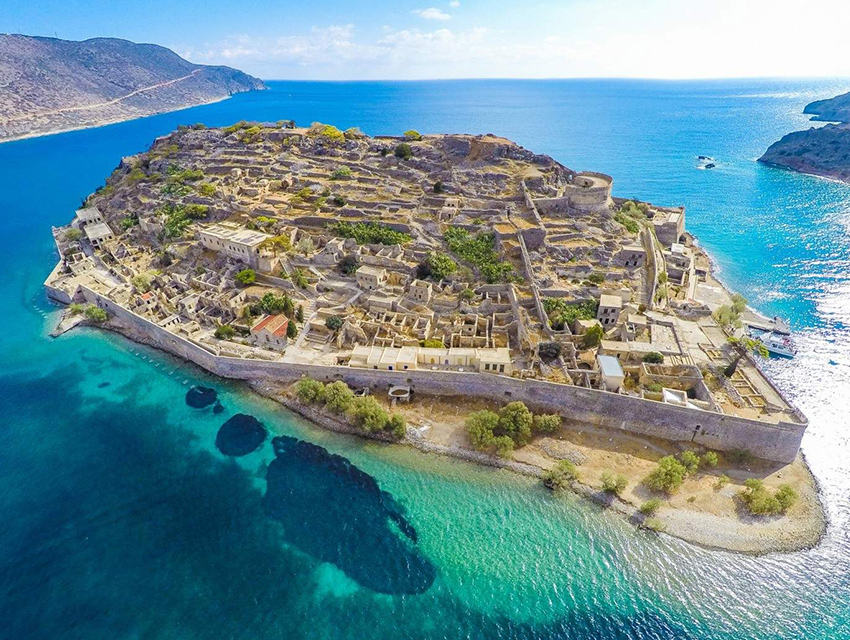 Spinalonga Island
Spinalonga is a small island located at the entrance of Elounda lagoon and north of the Gulf of Mirabello. It has an area of 85 acres and its maximum height is 53 meters.
The history of the island still inspires awe. It has been a Venetian fortress, a castle colony, a rebel refuge, a place of exile for lepers, a communication link with Cairo during the Second World War. The island has been well fortified by the Venetians during their presence in Crete. From structural and architectural point of view and from an aesthetic view of the whole landscape, the island still retains an unsurpassed beauty.
Its original name was Calydon, but the Venetians named it Spinalonga from the Venetian word Spina-Longa, which means long thorn. According to a second weaker interpretation, Spinalonga derives its name by paraphrasing "Stin Elounda", meaning "In Elounda". Another, version tells that the island got its name from a beautiful woman named Longa that was living in the fort.
Source: www.cretanbeaches.com